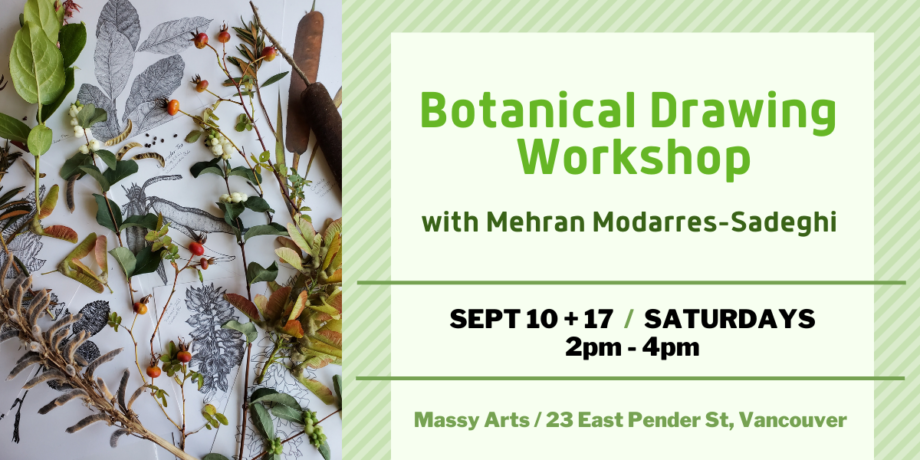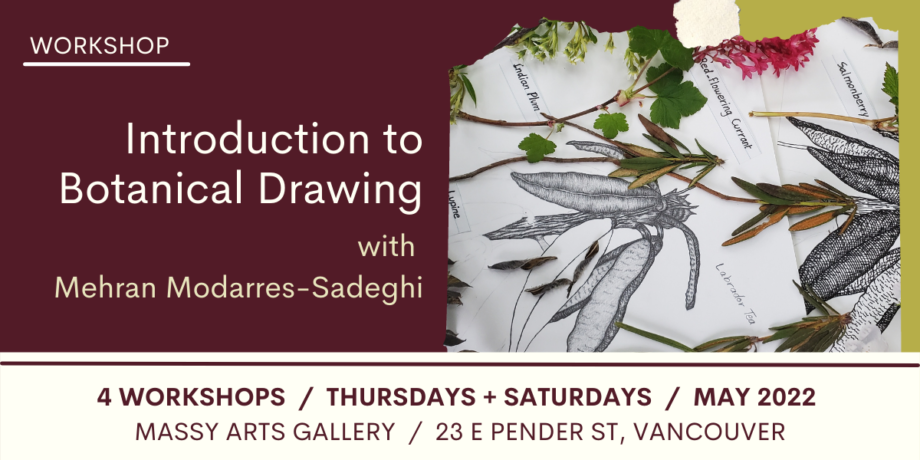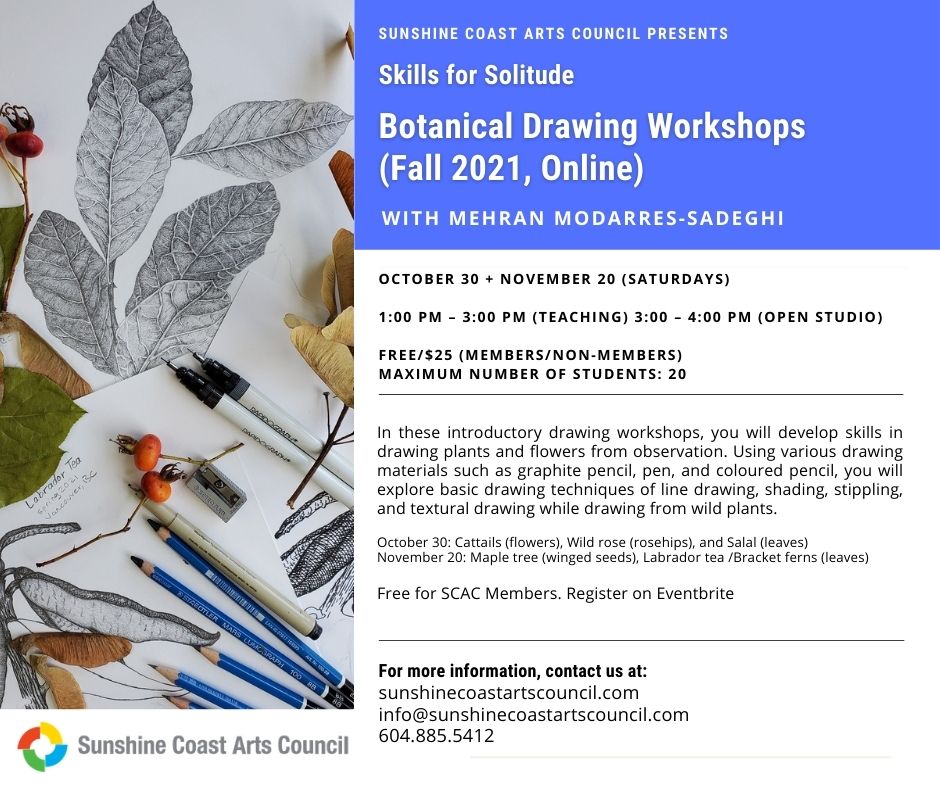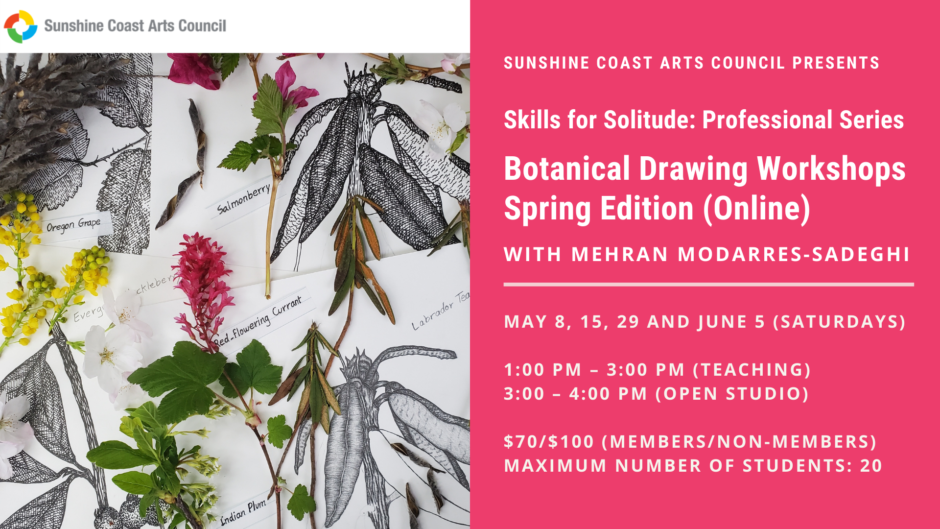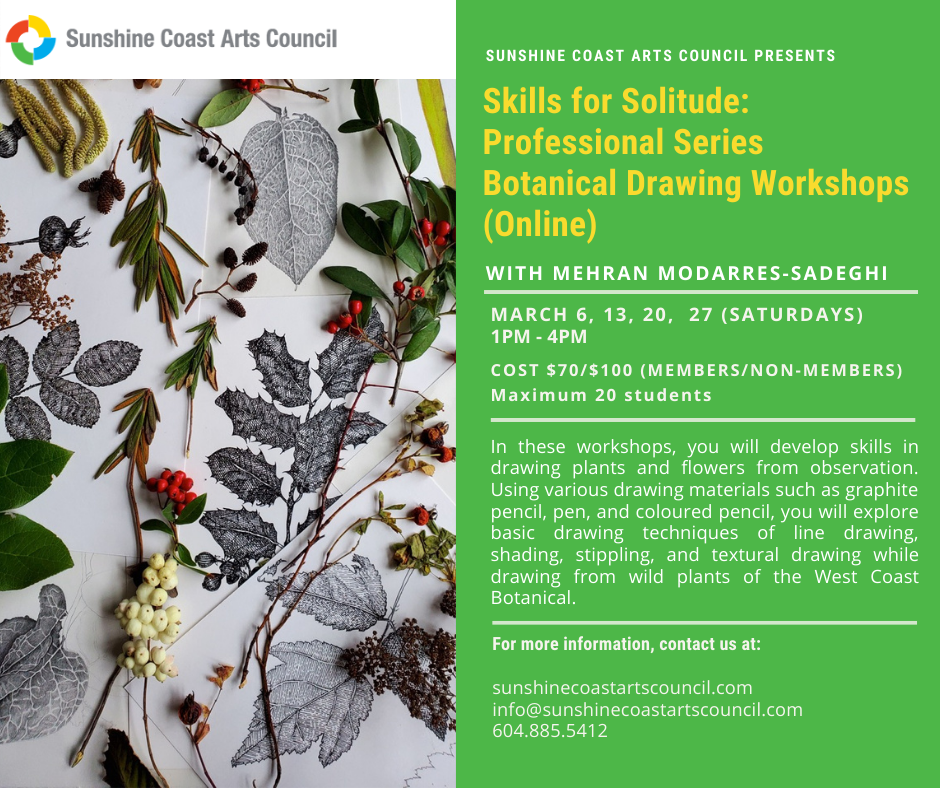 Drawing Enrichment 2019-20: The Cultural Significance of Edible Wild Plants in British Columbia
Dates: Feb 10, 24 & 25
Artists: Cease Wyss & Mehran Modarres-Sadeghi
Art Educator: Veis Dokhani,
Grade Level: 10, 11, 12
Overview: Secondary students from across the North Vancouver School District will be invited to work with two artists in residence to explore the current and historical cultural significance of edible wild plants to indigenous peoples. Students will respond to this knowledge and experience using drawing techniques and practices. On day one of the workshop, students will be guided in a visit to Harmony Garden where they will learn about edible wild plants, and collection practices of these plants. In the remaining two days of the workshop, students will explore the connection of language to these plant specimens and practice methods of interweaving the knowledge that has been shared with them in conjunction with drawing techniques. The students work will be displayed in the Gordon Smith Galley in early March.